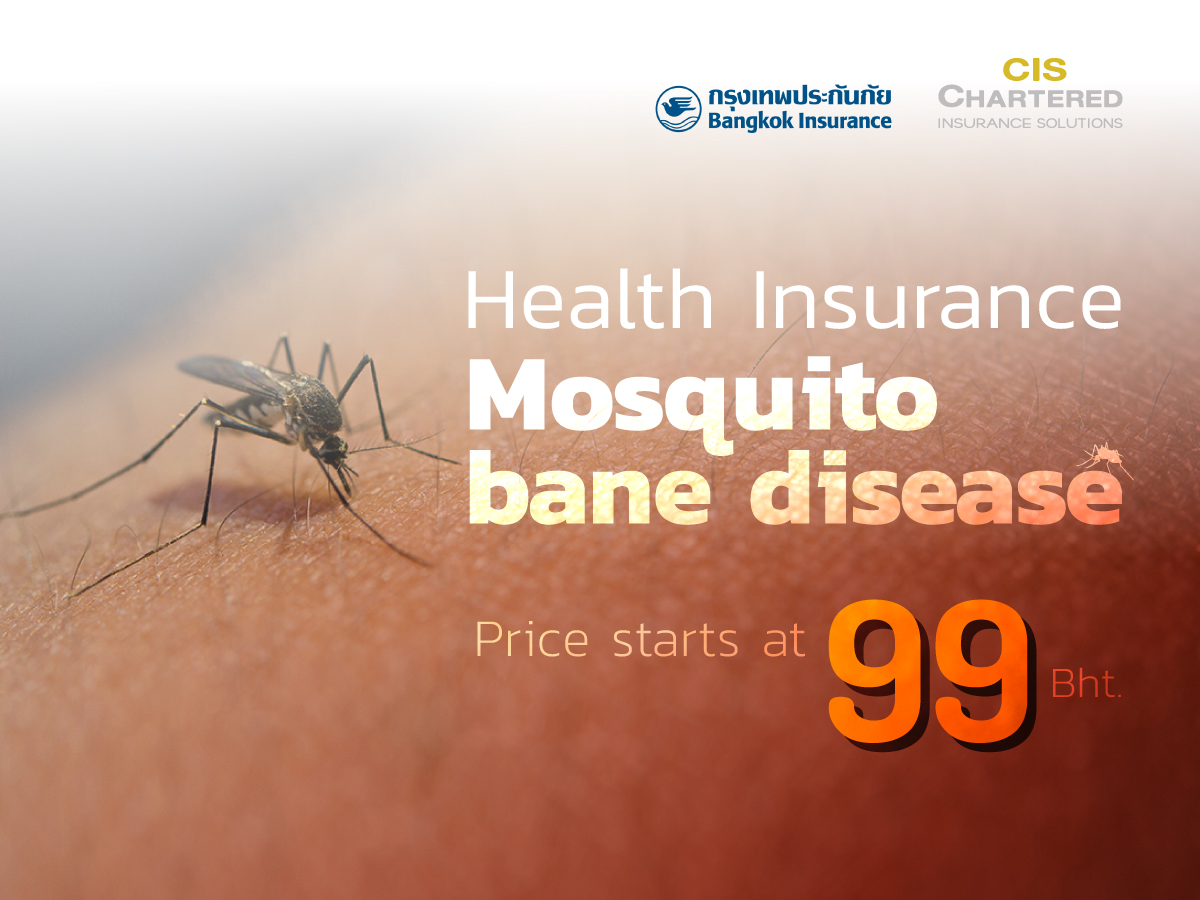 With Health insurance for Mosquito bane diseases covers 5 diseases spread by mosquito, Hospitalization shall be compensated and premium worthily starts only 99 baht. You are able to purchase it additionally even your health insurance is available or not.

These following diseases :-
1. Dengue
2. Zika Virus disease
3. Japanese encephalitis
4. Chikungunya
5. Malaria
Once you are admitted to the hospital , you shall benefit :-
Part 1 Part 2
Daily Income Allowance Consolation
With Maximum 1,500 Baht With Maximum 50,000 Baht
Since the first day of hospitalization In case hospitalizing
In maximum not exceeding 30 days not less than 3 days (sequential)

Remarks
1. Benefit payment for each coverage shall be paid any one disease and one benefit in aggregate.
2. The insurer shall remunerate after the policy on the first year of being insured which is effective more than 15 days.
3. Consideration of insuring depends on the insurer.
4. Please understand Terms and conditions before making decision for insurance application every time.


Purchasing steps
1.Download Insurance application form
2.Fill information on application form
3.Pay premium via these following options :-
Bank transfer
- Kasikorn Bank with the account "Chartered Insurance Solutions Co.,Ltd" , No. 089-2-48675-3
Pay via PromptPay
0105544035015
4.Submit completed Insurance application form with copy of ID card or copy of birth certificate (for child) , also pay-in slip on E-mail : cissupport3@chartered.co.th or Line ID:0925152442 Please contact Ms. Onuma : 02-180-6789 Ext. 824